My mother-in-law unpacked her Christmas decorations this weekend, much to Talitha's delight. As expected, since she's a bookbinder, many beautiful and interesting things emerged from the boxes. I was quite taken by a book of illustrations, Peter Spier's Christmas!
Talitha and I flipped through together, pointing out to each other the many details on each page, both of us caught up in this wordless story of family Christmases in Britain gone by. The pictures are just so intricate. There's lots for both of us to focus on. As an adult, I'd happily sit and examine each frame on my own.
The book is deliciously nostalgic, conjuring up all things Christmas.
In one sense, it's looking at the festivities through the eye of child-like simplicity. It's magical.
Yet, it's not simple at all. The effort these families are going through for Christmas is mental! I get a bit exhausted just thinking about their to-do lists!
And at the end of the day, it's a satire commenting on the excess of it all.
Because, of course, they'll do it all again next year.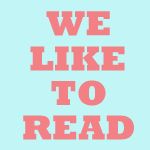 ---