Something with this much sugar in it is probably the last thing we need in our lives right now but what's a little sweet now and then? Talitha only eats a couple of bites of this rice crispy cake at a time, anyway (strange child) and seemed to enjoy making it more than anything else (though she did scarf quite a few sultanas and rice crisps in the process!). I find it useful for self-medicating after she's gone to bed. What's more, it's gluten-free which means we can all eat it. It does contain goat's butter, which seems to be the only dairy that Laurence can tolerate, my lovely, sensitive man.
A friend made a similar cake for her daughter's birthday recently and, having not had one since I was a teen, I thought I'd give it a go. I added oats and sultanas to ours.
What we used:
3oz goat's butter (I'm sure it'll work just fine with a non-dairy spread or even olive oil too)
100g dark dairy-free chocolate
100g marshmallows
100g oats (use gluten-free oats if you really need to be gluten-free)
100g rice crispies
75g sultanas
Talitha helped me measure it all out, occasionally giving in to temptation. Then I melted the butter, chocolate and marshmallows over a gentle heat.
Once melted, we combined it with the dry ingredients until it was, in Talitha's words "Yuck!" and pressed it into two baking trays at a shallow height.
Into the refrigerator they went and out they came as a little post-lunch treat.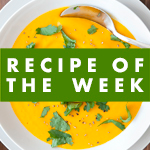 ---