I started writing a 28 weeks pregnancy update instead of this post but I'm still feeling pretty much as I did last week, swinging between extremes with irrational lows. It doesn't hugely make sense to dwell on that so I've instead been busying myself and accepting that getting to the point where I feel balanced against is probably more of a journey than a quick fix thing and that's OK.
I let a stranger pray for me yesterday which isn't something I often do. I don't feel comfortable being that vulnerable with people I don't know. I meant to ask for prayer about a big practical decision I was making but instead ended up blurting that I hate what my pregnancy hormones are doing to my mind at the moment. That really surprised me but then I was thrown off even more by her not praying so much about my pregnancy but about the baby and my relationship with this baby.
It made me realise that as much as I'm still prone to forgetting that I'm pregnant, I'm even more likely not to focus on this baby. I think of her in terms of how this pregnancy is affecting me or how her existence will affect my toddler. I forget that she is here with me in the same way that Talitha was. I know I love her already and that when she's born, my heart will inexplicably expand to encompass her. But right now, I guess I'm just not giving myself the space to think about it.
It continues to amaze me how much Talitha thinks about it. Where I see a bump, she's always talking about my baby. She always has an opinion on what the baby is doing and what the baby is going to do when she comes out. We just got our birth pool back from a cousin who borrowed it for her home birth and Talitha is intrigued that the baby may be going swimming first thing.
I wonder whether what I need to do is allow myself to think about the baby in the way she does. We've been reading a book called There's A House Inside My Mummy
that's so "on it", practically every mother with more than one child asks me if we have it. It's that well suited to preparing a toddler for a new baby.
As we look through its pages, Talitha wants to know all about what's happening with the baby. She's taken now to telling me whenever I'm eating something that the baby is having some too.
She often insists that we have baths together because that's what the mother in child are doing in the book. When we do, she talks to my belly. She tells the baby what she's doing and asks the baby about what the baby did today. It's all so natural. It's all so funny!
She even lists the things she'll show the baby how to play with when the baby's out – let's see how well that actually works!
And she practical squeals with delight at the last page when the baby is out and in arms, a reality for all to see.
I so want to embrace all of this with her simplicity.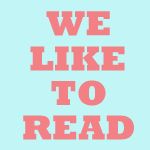 ---